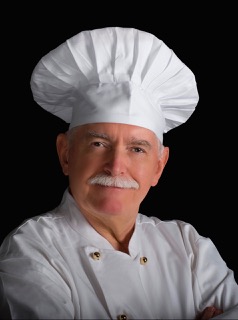 Reto Marzari is a Swiss Citizen, with many Years of  Experience as Maitre Chocolatier – Glacier.
He started his long Career back in 1963, 16 years old and the first Apprentice of Raymond Bachmann, the Owner of the very famous Confiserie Bachmann in Luzern, Switzerland.
Having successfully finished his 3 years of Apprenticeship with his Diploma, he was eager to find out what more was there to see and to learn, both in Switzerland, Scotland, Denmark, Philippines, and Malaysia.
Working for five-star Hotels both in Scandinavia and the Philippines gave him the opportunity to apply his knowledge in Chocolate and Ice Cream making.
Visiting Singapore, the decision was soon made to move on to this fantastic place.
Joining Win Sin Pte Ltd in 1996, a large Food Supplier which is supplying Food Ingredients and Pralines to Hotels, was his first working Experience in Singapore.
He was in charge of the Pastry Department as R&D manager, overseeing the production of Pralines and Pastries for 6 years, making himself a reputation as a maker of high-quality Pralines, a reputation that is lasting until today.
Later on, he was also responsible for setting up the chocolate manufacturing department for a chain of chocolate cafes in Malaysia and Singapore.
An Appointment by the famous Swiss Chocolate Company Lindt & Sprungli as a Maitre Chocolatier from 2008 until 2011 gave him the insight of a large Company and also the Desire to be in charge of his own Destiny and to forward his Knowledge to a broader Spectrum of People.
He started his own Company Chocolate Atelier Pte Ltd in 2011 holding Classes and selling Retail Chocolate Products and Ice Cream at Joo Chiat Road for over 5 years.
In 2016 he decided to join Forces with "The Coffee Scent" a company not only expert in all about Coffee, from machines to ingredients but also everything about Ice Cream.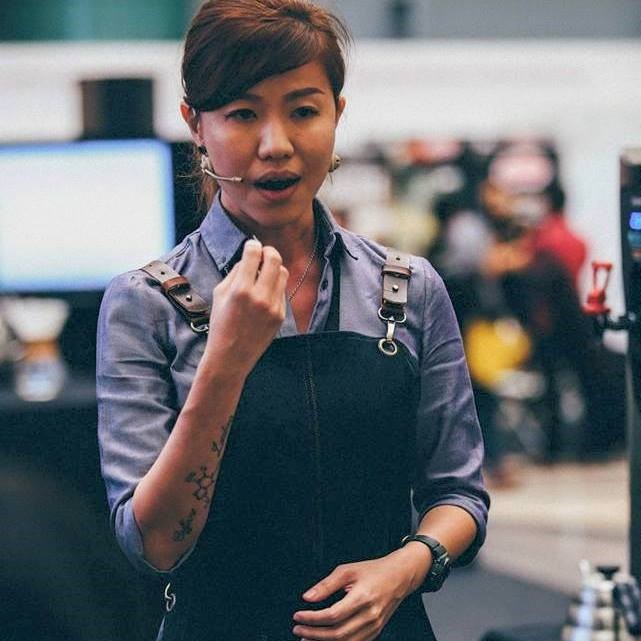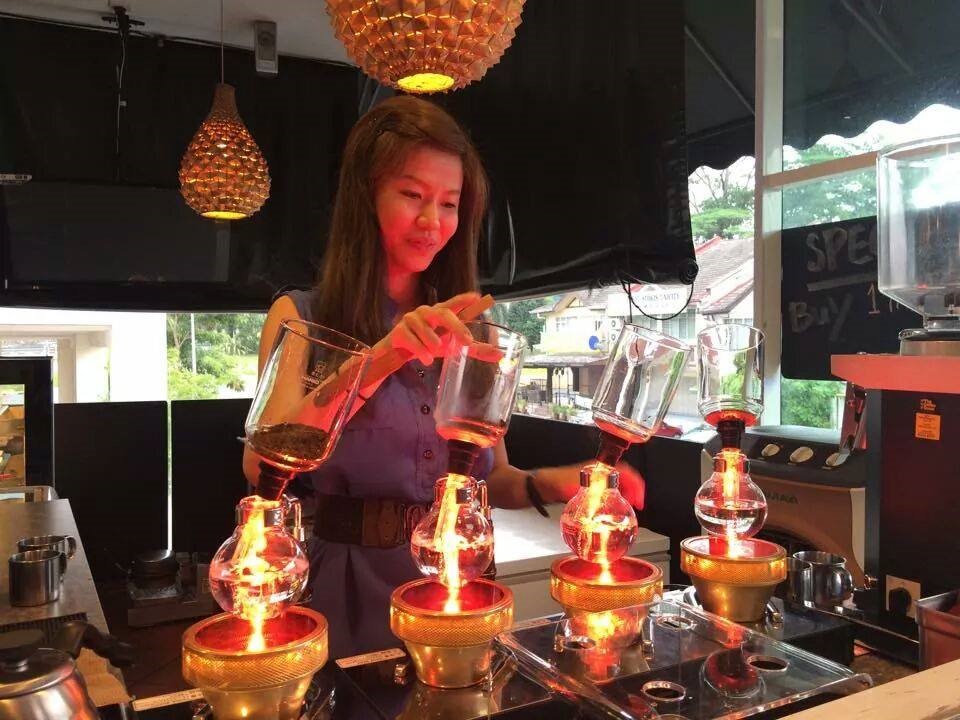 Cynthia started her coffee experience from the year 2010 as Barista Trainee in a Café Chain store.  Her interest toward specialty coffee inspired her to pursue further exploration to the coffee world by joining GABEE Café in Taiwan in the year 2011 and received former Barista Training by Mr. Van Lin Tung Yuan, the first Barista Champion of Taiwan history and represented in the world stage of World Barista Championship, well known Barista Master in Taiwan & Asia Coffee Industry Scene.
Cynthia achieved Speciality Coffee Association Europe (SCAE) Barista Education System Level I & Level II.  She founded CaRFFee Café & Coffee Academy located in Johor Bahru Malaysia since the year 2012.  During her Barista Training sessions, not only will you be learning professional barista training knowledge, but you will also receive her sharing of real-life experiences for Café setup and Café operation.
Cynthia is the 2nd Runner-up for Café Asia Siphon Championship year 2014 in Singapore.  She represented Malaysia in the world stage of World Siphonist Championship in the year 2014 & year 2015.  Her sharing of World Class specialty coffee experience will surely inspire your interest and knowledge in COFFEE to greater heights….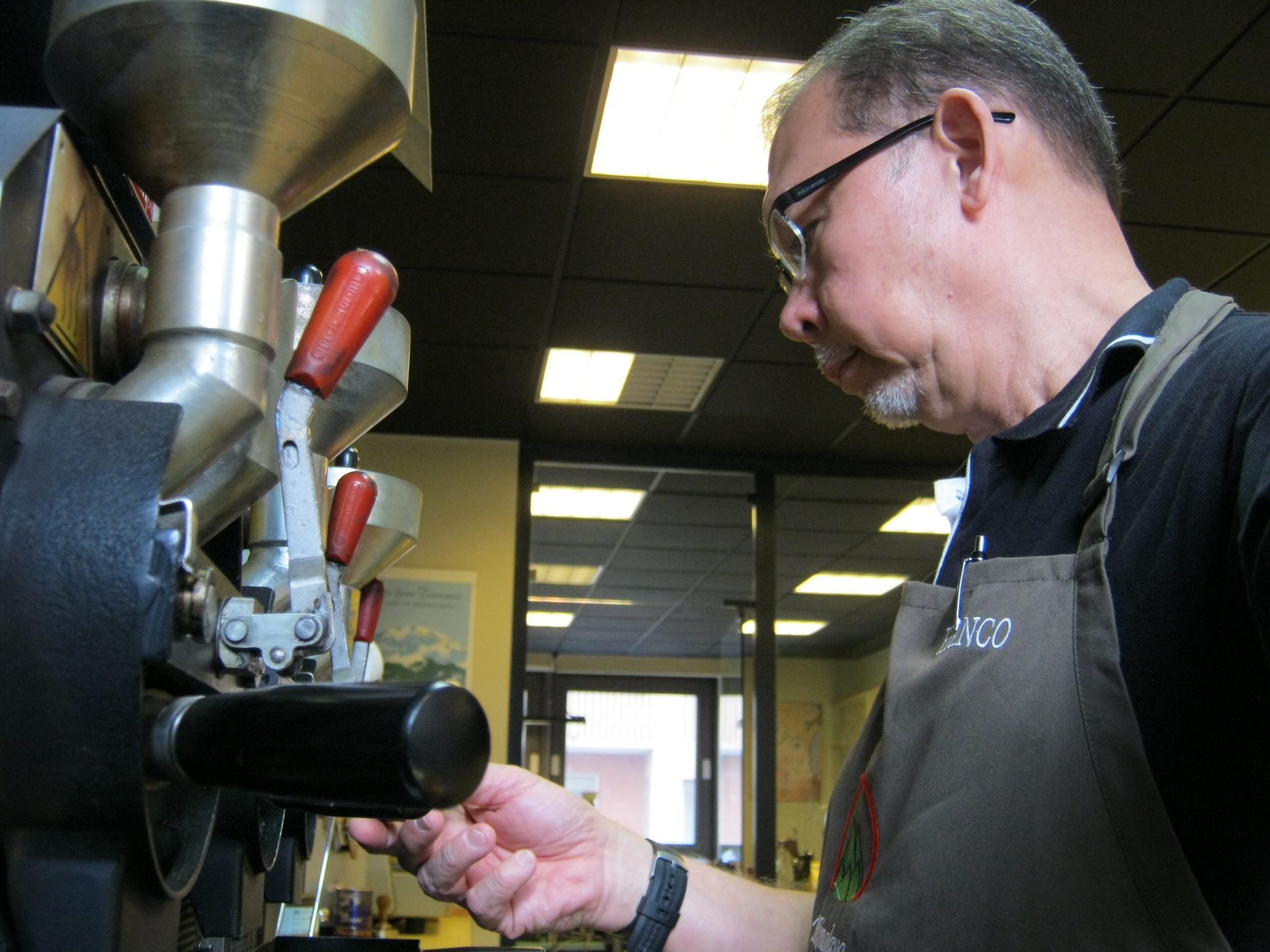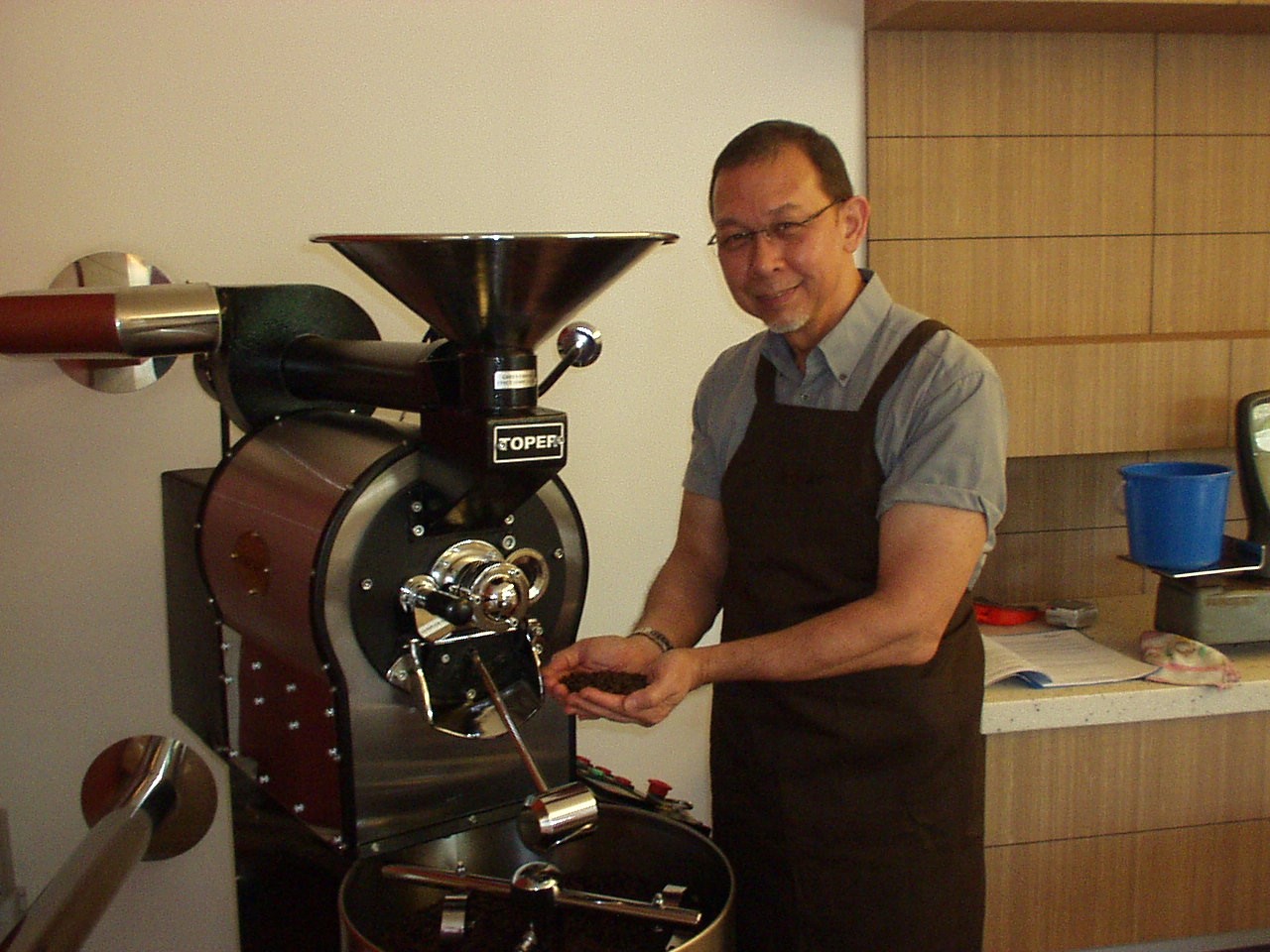 Eric Has been roasting Gourmet Coffee at BONCAFE International Pte Ltd since January 1995 until his retirement in December 2015 (21 years). In October 2011, he became a Certified Italian Coffee Roast Master, Blender and Cupper having achieved the Roaster's Mastery in the selection of green (raw) coffee beans in the science of roasting; the art of roasting as an Espresso Italian Specialist Roaster and in the fine art of traditional, Brazilian and Espresso Cupping Techniques.
Eric conducted Roast Courses at Etrebon when he was the Roast Master in Boncafe International Pte Ltd:
The Home Coffee Roasting Course
The Professional Coffee Roast Course
Those who were trained by him have started Artisanal Cafes in Singapore, Malaysia, and Bali in Indonesia.
Eric gives Inspirational Talks and Workshops including Team Building on Coffee to establishments such as the PPS Club (SIA), SCC (Singapore Cricket Club) and CSC (Chinese Swimming Club), Monash University Alumni, Bain & Co to name a few.
Topics include:
The Coffee Trail
Coffee Appreciation (which includes coffee origins and cupping)
Simple Home Coffee Brewing
Dynamics of Espresso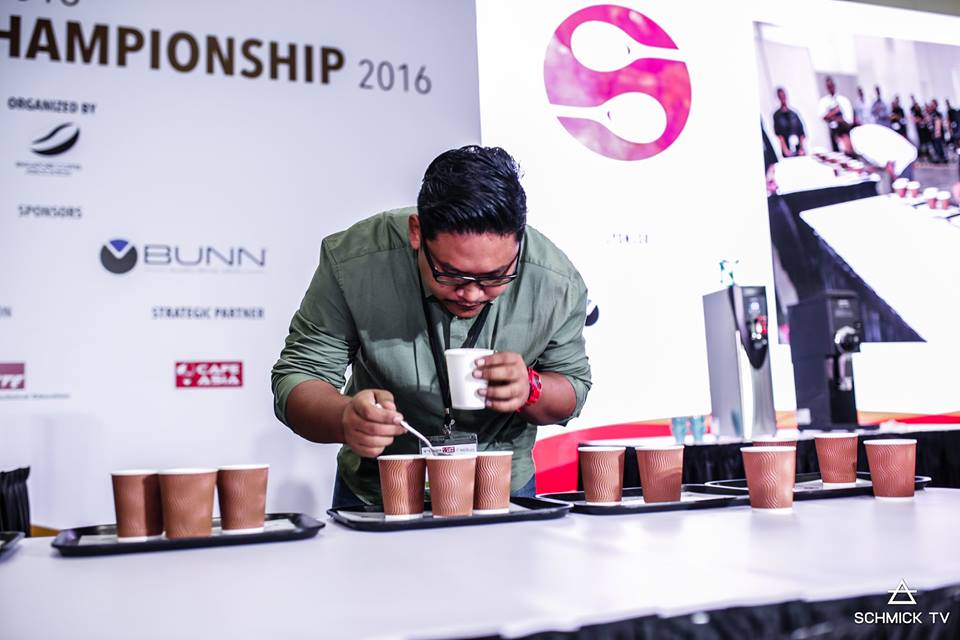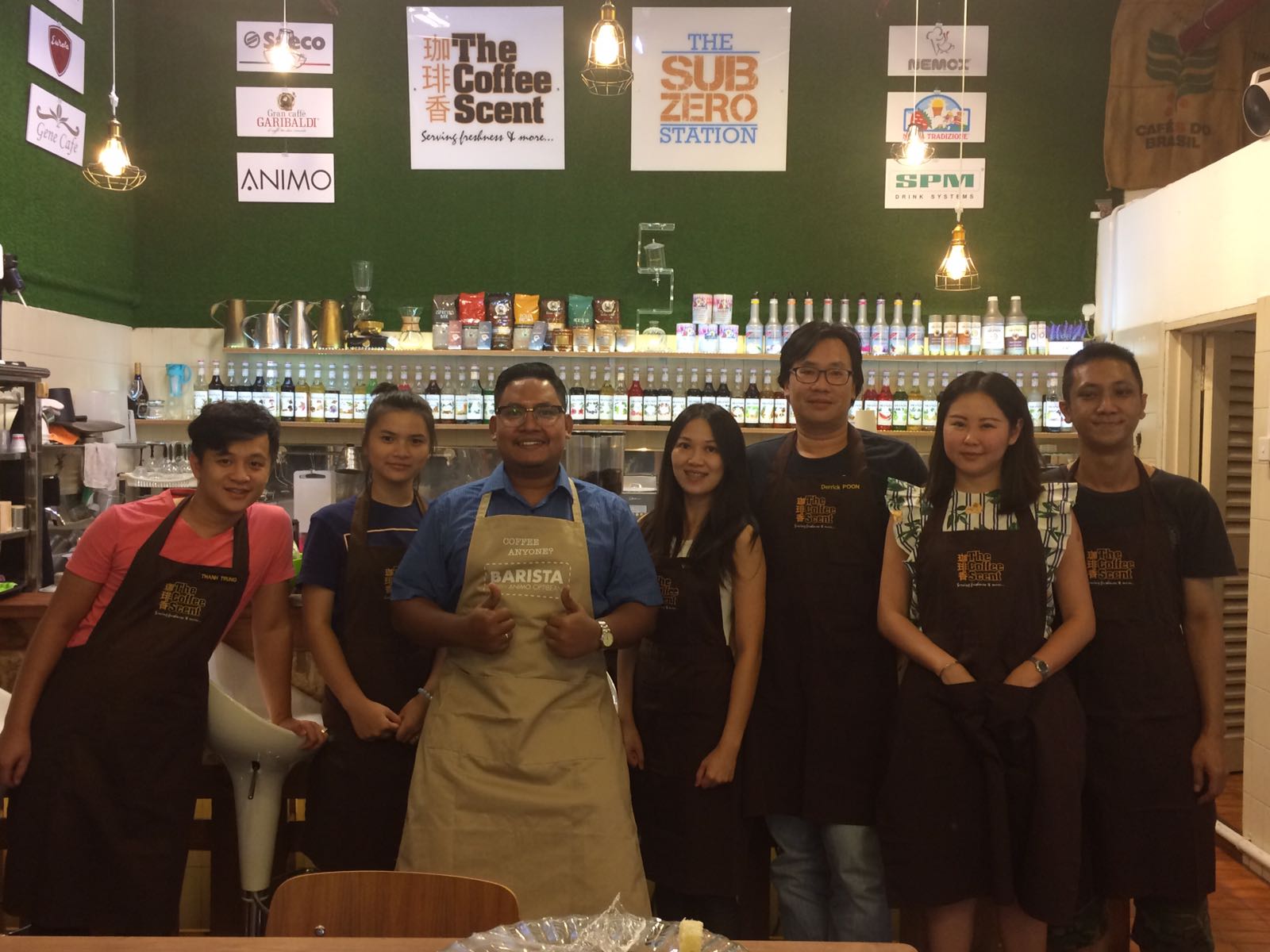 Noribsham is a coffee enthusiast whom passion in coffee started as early as 2009. At the initial stage of being a barista, he learned the basic knowledge of coffee thus educating customers about the types of coffee beans, coffee preparation, and home brewing methods, his passion for coffee is not limited to just brewing the perfect cup, he prides himself in providing exceptional customer service experience to whom he has crossed path with along his coffee journey, consistently delivering the highest quality service. In 2009, he also won the 2nd runner-up Cuppa Barista Challenge.
Like most professional trainer who started out as a barista, he continues to pursue his career in the coffee industry by immersing himself and participating in several major events associated with coffee and was officially Certified Sensory, Technical & latte art judge for Singapore National Barista Championship and Specialty Coffee Association of European Certified Trainer in 2014. In 2016 Noribsham also competed in Singapore National Cup Tasters Competition and was one of the Semi-finalist.
His journey in the coffee industry does not stop here, he aspires to excel further in his career path by contributing his experience, knowledge and the skills he acquired during his tenure with leading companies in the likes of Starbucks Coffee Singapore, CuppaChoice International Pte Ltd/ Hui Yee Coffee Manufacturer Pte Ltd, Kith Café, Toby's Estate Coffee (Asia) in Singapore, which have given him the opportunity for advancement based on his outstanding performance. He is presently the Sales & Business Development Director at Gentlemen's Coffee Company.